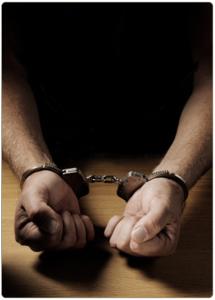 Graham Law Group, LLC provides aggressive Criminal Defense representation to clients throughout Orlando and the surrounding areas. Our firm specializes in cases involving DUI, Drug Crimes, Assault and Battery, Domestic Violence, Theft, Violent Crimes, Sex Crimes and more. We are experienced Trial Attorneys who will work to challenge criminal allegations and help you avoid formal charges.
Although each case will vary depending upon the particular circumstances, the Attorneys at Graham Law Group, LLC are confident that we will secure outstanding results, even in the most complex and serious of cases. Contact our Firm for a Free Consultation. Find out what legal rights and options are available to you in order to fight for equal justice under the Law.
Driving Under Influence (DUI)
If you are facing a DUI charge, you need to get an Attorney who will fight for your rights now. With Graham Law Group, LLC on your side, you will have aggressive Trial Attorneys who have experience with DUI defenses including Defenses to a DUI, challenging the traffic stop, challenging the breath test, challenging the field sobriety test, challenging the refusal to take the breath test and challenging the officer's investigation.
Attorney Trakina Graham is a former State of Florida DUI Prosecutor. Trakina has the knowledge and experience to guide you through the methods that the State of Florida will use to try to convict you. With this knowledge, she will fight to bring about a speedy end to the situation and get you the least amount of fines or jail time possible.
According to Florida DMV records, there were 34,638 DUI convictions in Florida in 2006. To avoid being a statistic and risking jail time, contact Graham Law Group, LLC now.
Graham Law Group, LLC can also help you with the following driving related crimes:
DUI Manslaughter
Reckless Driving
Driving without a License
Driving with License Suspended
Violating License Restrictions
Leaving the Scene of an Accident
Fleeing and Eluding
Domestic Battery is a politically charged subject in Florida and is prosecuted aggressively, generally by highly trained prosecutors. Although domestic battery cases are often the result of false allegations, it is important to hire an experienced and knowledgeable attorney to help you avoid any serious repercussions.
A domestic violence charge can arise from several crimes, including:
Assault
Battery
Sexual assault and battery
Stalking and harassment
Kidnapping
False imprisonment
Spousal rape
Ignoring a restraining order
Violation of an injunction
If you have been charged with a domestic violence offense, the attorneys at Graham Law Group, LLC are ready and available to help. Our experienced criminal defense attorneys are knowledgeable in all areas of Florida's domestic violence laws.
The State of Florida views drugs as a direct cause of most criminal activity in Florida. If you or someone you know has been charged with drug trafficking, drug possession, drug distribution or any other drug-related crime, you need to contact an experienced Florida drug defense attorney immediately.
Drug offenses are taken very seriously in the State of Florida and can be charged and prosecuted under either Federal or State law, and sometimes even both. It is important to know that State and Federal laws are increasingly providing for tough prosecution on drug trafficking, drug possession and other drug related offenses and the criminal penalties can be harsh.
The defense team of Graham Law Group, LLC, has the knowledge, skills and experience you need to represent and defend you in court for any drug related offense.
Florida Law establishes different degrees of theft depending on the value of the stolen property, all of them seriously prosecuted and punished. Being convicted of theft can have very serious consequences. If you or a loved one has been charged with theft, you should speak with a knowledgeable lawyer who can assess your case and determine your options.
The Criminal Defense Attorneys at Graham Law Group, LLC understand the serious repercussions that theft charges may have on your life. Our experienced criminal defense team in is available to assist and represent you during this difficult and challenging time.
Violent crimes are criminal offenses that involve force and violence. They can also involve the threat of force or violence, even if the threat wasn't carried out. (New paragraph)The term "Violent Crime" covers a broad spectrum of offenses including: sexual assault, rape, simple assault, aggravated assault, robbery, and murder. Violent crimes can happen in two ways: 1: where violence is the main objective of the crime and 2: where violence is a means to an end.
Probation is a community supervision requiring an offender to abide by court-ordered terms and conditions of a sentence of incarceration. A violation occurs when a defendant willfully fails to comply with terms and conditions of thier probationary sentence.
White collar crimes are nonviolent, financially, motivated crimes. Many white-collar crimes and fraudulent schemes are committed by people who work for a government agency. (New Paragraph) Graham Law Group can help you with the following White Collar crimes: Embezzlement, Identity Theft, Check Fraud, Bank Fraud, Healthcare Fraud, Bankruptcy Fraud, Counterfeiting, Money Laundering, Securities Fraud, Insurance Fraud.
Florida Statutes, makes criminal history records available to the public, with special provisions for access, unless the record has been sealed or expunged. A sealed record is placed under highly restricted access. An expunged record is removed from record systems or files and destroyed. The law currently provides several means to seal or expunge certain categories of Florida criminal history records (both adult and juvenile). The records may include arrests, charges, and case dispositions.
Protecting the Injured and the Accused

We are Located At:
3008 E Robinson St. Orlando, FL 32803
140 South Beach Street, Ste 310, Daytona Beach, FL 32114

Hours of Operation:
Monday through Friday 9:00 AM to 5:00 PM